Must-Have Wardrobe Essentials for Every Woman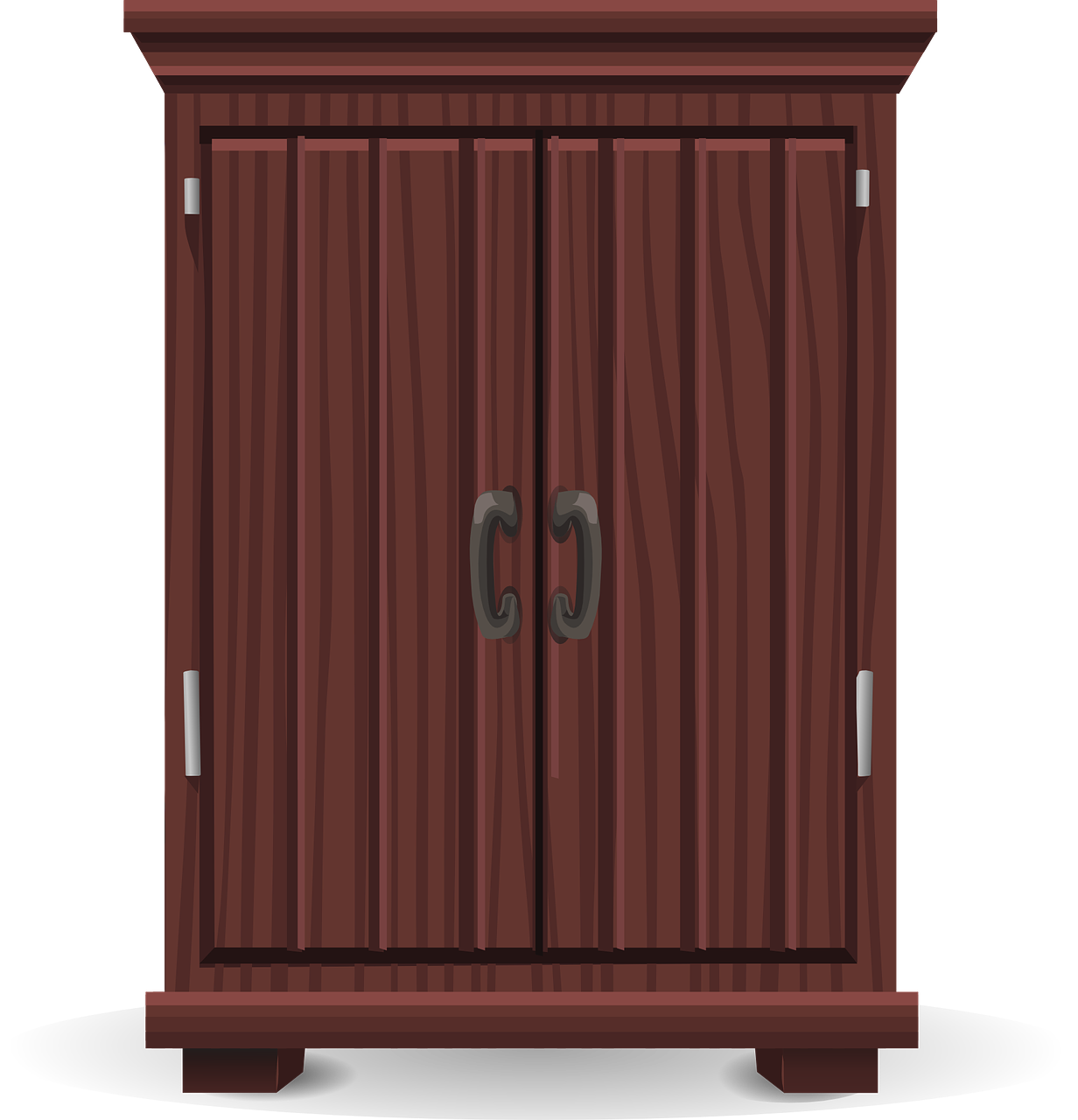 The start of a new season is always synonymous with change. As such, you should have wardrobe staples that create an authentic vibe and showcase the real you. And the more basics you have when approaching the wardrobe clothes, the better chances you'll have as you mix and match items around. This article will guide you on the wardrobe essentials you must have as a woman. 
Examples of Wardrobe Staples You Should Have
Sleeveless Denim Jacket
Summer season is all about relaxing outdoors and spending time on the beach due to the scorching sun. But your day out or an occasion wouldn't be exciting enough without a sleeveless denim jacket. Choose a lightweight, relaxed denim fabric jacket as one of the capsule wardrobe essentials. 
Denim jackets always have a light wash and are ideal for casual purposes in jeans, trousers, shorts, and a T-shirt. Nonetheless, they can also reveal the lady in you during work days or weekends outs. However, the oversized fit of denim can be ideal for hot weather and reminds the public of the favorite 80s and 90s icons. 
A Stripe Top
A stripe top creates the effortless style you would love in any season. A high-quality striped top in your capsule wardrobe will give you the ultimate comfort you need during summer parties. And during other seasons, you can match them with several outfits, like the trench coat and the bean boots. Pick a style matching different outfits like the white jeans and your body shape when choosing stripe tops. 
A White Dress Shirt
How would your summer outs or trips be impressive without that favorite oversized shirt? When matched with other casual outfits, a white dress shirt can create a stylish look. If you are a woman who loves uniqueness, a wise selection of shoes and a white dress shirt with straight leg jeans will create an authentic vibe. 
On the other hand, if you are meeting your boss for official talks, an elegant white dress shirt can give the most impressive look. That aside, if you are meeting for a posh brunch with your girlfriends, a white dress shirt is one for you. Some of the ladies will wear it with tailored trousers, and ooh! Girls, it brings out the best in them with cat eye sunglasses. 
A Faux Leather Jacket
Faux leather jackets are the girls' friends and great wardrobe essentials all through the year. You'll love to wear these jackets all through summer, winter, and whenever you intend to bring out the casual woman in you. Faux leather jackets make the best everyday wear worn with a slip dress. Additionally, if you're a girl who loves dates and night outs, faux leather jackets of different colors shouldn't miss in your own closet as alternative to trench coat. 
On the other hand, if it becomes challenging to match your lovely leather jacket with the lower outfits, include an organic cotton skirt in your capsule wardrobe. In fact, a black leather jacket matches well with a thigh-high-slit dress or straight leg jeans. And whether you choose the shouting or neutral colors, the faux jacket will bring out the woman you have dreamt of being. 
White Sneakers
White sneakers are some of the best capsule wardrobe essentials for women. A white sneaker is a must-have item for your wardrobe because it is versatile enough to be dressed up or down for various occasions. Whether you have straight leg jeans, a slip dress, oversized shirt, or any other easy casual outfits, sneakers can be your go to wardrobe staple. 
Sneakers are all year round shoes that give you a stylish look even with a simple dress or a top. However, jeans can bring out the best in nearly all occasions. Suppose you decide to wear a dress for an occasion; purchase long dresses for your capsule wardrobe because they make the best fashion choices when paired with sneakers. 
A White T-Shirt
A white T-shirt will make one effortless style for the summer season if you style it with suit pants or a pair of jeans. A white t-shirt is one of the closet staples you should never lack if you regularly attend work meetings and need to stand out. Nevertheless, a T-shirt is versatile because you can style it with other casual outfit to create a personal style. 
While a basic T-shirt can make the best capsule wardrobe staples and cannot be missed in the capsule wardrobe basics, choosing the silk lighter T-shirt with built-in UV protection can be a bonus. As a woman, you must agree that a white shirt can rest in your capsule wardrobe for other seasons but not summer. And summer seasons are when UV effects are prevalent. 
Straw Bag
You'd be wrong if you thought your straw bag could rest in the capsule wardrobe until the party or weekend out period. No! It's so versatile that it eclipses the seasonal bounds. Having this accessory will make you feel confident during official meetings, and because they are versatile pieces, you will enjoy wearing casual outfit with them. 
On the other hand, you can carry beach towels in them during the summer months as you visit the beach or attend swimming classes. And if you love to mix and match natural colors in your capsule wardrobe, your go to can be a straw bag and neutral color shoes according to your preference. 
Black Pants
A pair of black pants is one of the capsule wardrobe essentials you should never lack. Black pants are more versatile in women than men because you can wear them to work and style them with upper garments and shoes for a party. They are the ideal wardrobe staples you should embrace having all year round as a woman. 
Jersey Shorts
Jersey shorts are friends to women during the summer seasons. They create stylish look and give a cooling effect during summer. An organic cotton short will enable you to enjoy the summer sun and the cool evening breeze around your yard. However, it can create a cool vibe when going out with your girlfriends. Ideally, pair your jersey shorts with a striped top to make a classic look on any occasion. 
Factors to Consider When Choosing Your Wardrobe Clothes
Your Liking
When choosing your capsule wardrobe essentials, ask yourself if they match your expectations. Always choose the capsule wardrobe staples you love to wear because you don't need to invest in a style staple you don't wear. Secondly, look for versatility because year-round clothes give you the value of your money. Learning the capsule wardrobe basics from your girlfriends will help you in making better decisions.
Your Current Wardrobe
Every clothing piece you choose should match the rest of your current capsule wardrobe. If you love to mix and match, list what you like to wear most and what you miss in your capsule wardrobe before visiting frankie shop or other luxury stores. If you love a certain style, there is no problem in choosing multiple colors. 
Style & Fashion
It's easier if you understand your fashion and style when purchasing your clothing. If you are in a dilemma about choosing what to take home for your capsule wardrobe, try different outfit ideas and clothing combinations until you come up with the perfect style. Any mistake in clothing and outfit ideas will result in wasted investment. 
Conclusion
Your capsule wardrobe should hold the outfits you love and value. Always remove the clothes you don't wear and invest in outfits that make you feel better. The best outfits are the ones you feel like wearing daily. So if you are stuck in deciding which clothing to remove from the capsule wardrobe, analyze to determine the outfits you frequently wear. 
Either yearly or after two years, clean your wardrobe to save space. This will allow you to update your capsule wardrobe and wear clothes that make you feel confident. Add shelves and organizers to accommodate more outfits if you still need space in your capsule wardrobe. 
Frequently Asked Questions
What do you actually need in your wardrobe?
A pair of classic jeans and sneakers are ideal items you should always have in your capsule wardrobe. On the other hand, have a silk slip dress and a relaxed blazer for your off-work days. Black fabric pants are also essential because of their versatility; you can use them for the office and still wear them for a party or a date. 
What is essential to a woman's wardrobe?
Black leggings, a striped top, a slip dress, and a pair of jeans are essential for a woman's capsule wardrobe. As a woman, you should create the best in yourself during work or casual days. A woman's capsule wardrobe should also have a collection of shoes for various occasions, for example, sneakers.