Tips to Style Floral Dresses for Any Occasion

Floral dresses are simple, elegant clothing pieces with a huge impact that makes a statement.
The origins of floral dresses are primarily attributed to China in the 12th century when florals were added as embroidery to fabrics. Because of trades made between China, during the Han Dynasty, and European countries, the trend of bold, beautiful floral patterns swept through the Eastern Hemisphere? and eventually made its way to Italy. Aside from China's contributions, inspiration from different patterns on textiles and fabrics from the Silk Road widely contributed to the start of floral designs in Italy.
A few centuries later, Italy became renowned for its floral patterns during the 15th and 16th centuries thanks to inspiration from the Ottoman Empire. Cities, like Florence and Venice, mass-produced clothing with floral designs and velvet fabrics due to growing popularity. Eventually, these articles of clothing made their way to France.
Japan also contributed to the floral trend when they used florals on textile motifs and chrysanthemums to the infamous kimonos in the 1890s.
By the Industrial Revolution in the 19th century, floral prints were heavily produced as chintz floral on clothing for the public. By the early 20th century, florals made an appearance on the runway and became popular when women started wearing floral-printed dresses in the 1920s.
In the 1940s, florals impacted the fashion industry as hibiscus prints made their way to button-up tops, creating the iconic Hawaiian shirt. During that time, it was common for designers to add floral patterns to dresses and other articles of clothing, to what we know today as "vintage floral".
Choosing the Right Floral Dress for You
Cute, feminine, and casual, floral dresses for women make the perfect outfit for any occasion. Aside from the various types of floral prints, there are many styles of floral dresses to choose from. From a floral maxi dress to a mini dress, you can wear the floral dresses that best suit you.
Styling Floral Dresses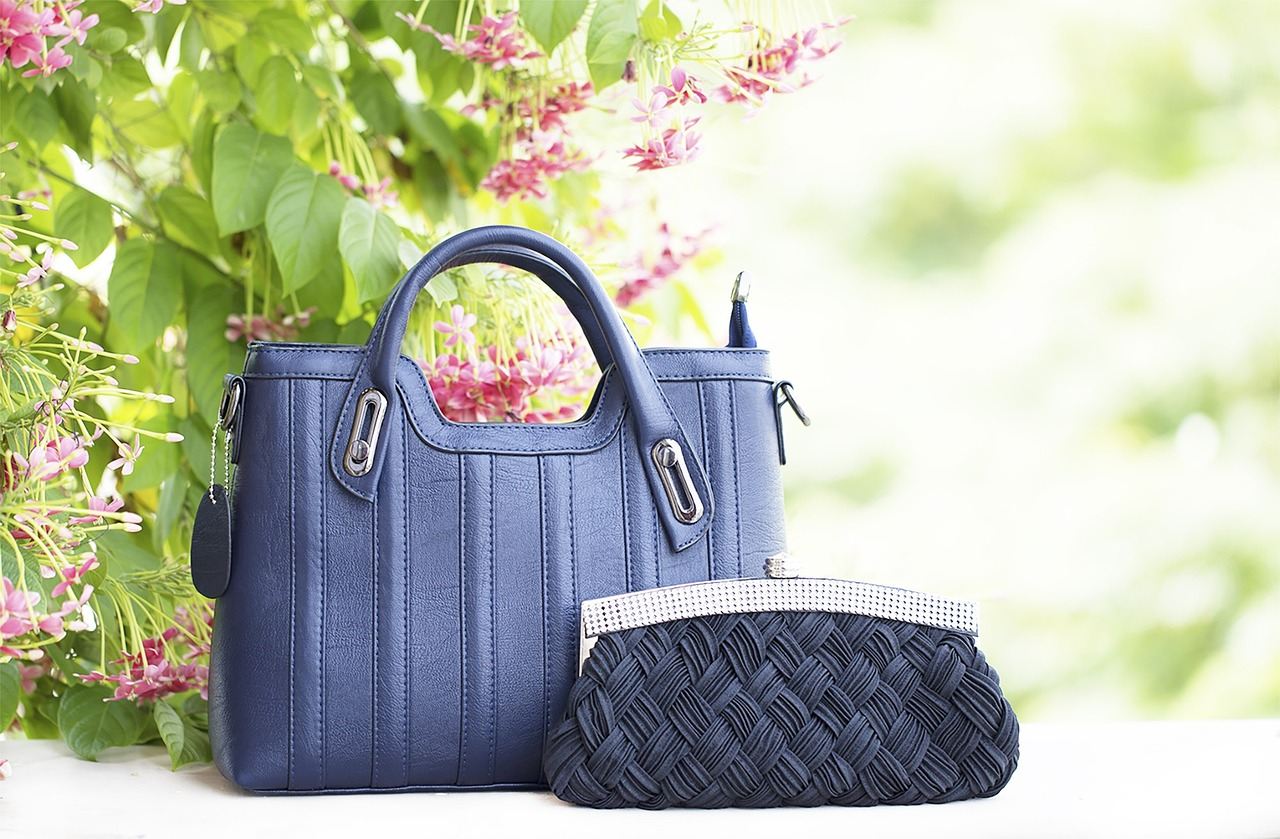 Once you've chosen the perfect floral dresses for you, it's time to style them. Some of the best accessories to style with a floral dress are:
Handbags
Just about any handbag will match perfectly with floral-print dresses. If you have a red and blue floral dress that needs a statement-making piece to complete it, try a bold red handbag or a multi-pattern handbag with accents of blue to match your dress. A cute black or white clutch will create a fresh, simple look and pair nicely with a floral mini.
Jewelry
Jewelry provides some of the best options for accessories for floral dresses for women. A simple gold or silver chain with a small pendant will look pleasing with a floral-pattern dress. Wear gold hoop earrings to create a more elegant, evening look.
Some of the best bracelets for a fun, flirty floral dress are layers of chunky, colorful bracelets, silver, or gold band bracelets. For a chic boho look, wear bangles and some cute sandals. Try to keep your jewelry simple so it doesn't overpower the elegant styles of your floral-patterned dresses.
Scarves
Scarves are a cute accessory to pair with a floral dress. Go for a colorful, bold scarf and dress your head with it as a source of shade to the beach or softly tie one around your neck as a cute, fashionable garment for evening styles.
Shoes
For shorter floral dresses, try a knee- or thigh-high boot to create a classic evening look. For a flawless floral look in cooler months, boots will work well and create a romantic, winter style. If you're looking for a daytime look, try heeled sandals or ankle-strap sandals. A goddess-style sandal or strappy sandals will make light, flowy floral dresses seamlessly elegant. Neutral-colored shoes will work best for floral dresses and won't overpower the pattern.